Kenya Link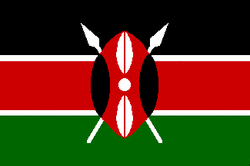 The Team and the Church School are jointly linked with a parish and a school in Embu Diocese in Kenya. Over the last two years teachers from the church school have gone to Kenya and teachers from Kenya have come to the Church School. We are hoping that the link will continue and flourish and would like to explore ways of allowing the link to impact more on the life of the Team.
---
My Trip to Kenya by Emma Doe
I had the wonderful opportunity of going to Kenya on the 24th May 2013 to visit our church school and parish link. We stayed in the Issac Walton hotel in Embu and traveled to Mukangu school each day.


---

While visiting the school I was taken on a tour of St Peters church which is next door to the school.





---

The children and staff we very thankful for the donation of pencil, footballs and books that had been donated by the church and the school. The staff and all the children made us feel very welcome and the teachers opened their homes to us for lunch each day

---

As well as seeing to the spiritual needs of the area the church also has a dispensary on site and they were pleased to show me what they had spent the money donation sent to them on. They were able to purchase a microscope, a sterilizing machine and a fridge to keep the Immunization injections in. They are now able to look at tests on site.

---
I really enjoyed my time in Kenya and it was a wonderful experience.