History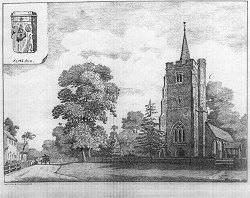 St Mary's is a magnificent mediaeval building which boasts an interesting and mixed history. We welcome many of the schools and historical study groups as they explore their heritage and how buildings are used in worship.
---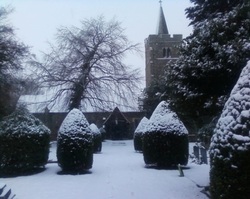 St. Mary's Church is often described by visitors and by regular worshippers as a powerful sacred space to which they have been drawn. The person who enters the building for worship will find a gentle welcome which combines space with intimacy and in which diversity is valued. A balance is also found between the individual and the corporate identity so that the wide range of the life experiences, spiritual journey and theology are welcomed and encouraged.

St. Mary's Church is a beautiful Grade II* listed building and members of the congregation continue to give their time and talents to its upkeep. The interior has undergone reordering, repair and restoration over the last decade and is currently in Phase III of the work.

Recent developments have seen the replacement of the concrete "east-facing" altar, in the side chapel, with a moveable hand carved wooden altar


---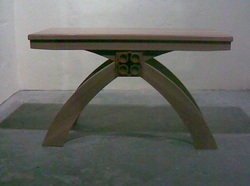 Already this has opened the possibilities for different forms of worship and will allow even more flexibility in the use of the building. The side chapel is also ear-marked to become a Chapel of the Resurrection, with a figure to be added to aid focus.

The people of St Mary's Church see themselves not only as custodians of an ancient shrine but actively building upon this legacy for the future.

Apart from its aesthetic beauty, the Church building is used as a resource for local schools and colleges and has hosted retreats from other Parishes.


---