History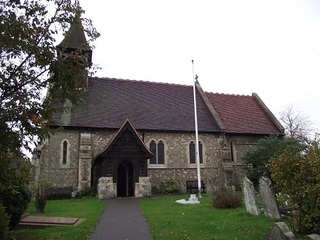 The building of St Catherine's Church is beautiful and peaceful and is like a beacon on the hill. There has been a church on the site for hundreds of years but the present building dates back to 1876 and is Grade II listed; however there are records showing a church has been in existence since 1154.

Throughout most of its existence, the story of St Catherine's has been one of a small country church serving a village community. From the late 20th Century, this role has changed dramatically and today it ministers to a large bustling town. Although much of the village has been lost under bricks and tarmac, the church and churchyard still seem to retain an atmosphere of the rural heritage of Wickford's past.
---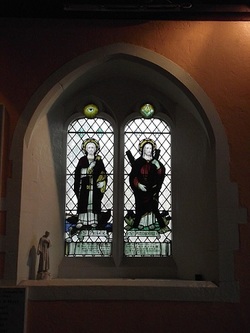 The opening of the railway from London to Southend in 1889 brought about a shift of Wickford's population from the high ground near the church to the lower ground around the High Street and the river. In 1901 a 'Mission Room' was built in the London Road. From this grew the daughter church of St Andrew's, which was promoted to the status of full Parish Church in 1980 when the Team Parish of Wickford and Runwell was formed. The other member of the 'Team' is St Mary's Church, Runwell, a fine medieval building of great interest.

At St Catherine's the nave is entered by the south door, which is covered by a simple porch. To the left of the door is the plain, octagonal 15th Century font, above which hangs a print of Holman Hunt's 'The Light of The World'. On the west wall is a small part of a wall painting, believed to have been salvaged from the previous building, and on the north wall hangs a list of rectors.

The stained glass is the church's most striking feature. In the north wall are three single lights, depicting Mary with the baby Jesus, Jesus ministering to the sick ,and the Good Shepherd. The two double windows on the south wall show Saint Andrew with Saint Peter, and the disciples in the corn fields with the Parable of the Good Samaritan. Each window carries its own dedication.

The churchyard obviously predates the church by many centuries. Early graves would have been marked by simple wooden posts, which over the years have been lost. The earliest decipherable headstone is dated 1733.

St Catherine's churchyard has, however, more to offer the visitor than interesting headstones. In 1976 the churchyard became a wildlife area and is one of the few remaining semi natural places in Wickford.


---