St Mary's Church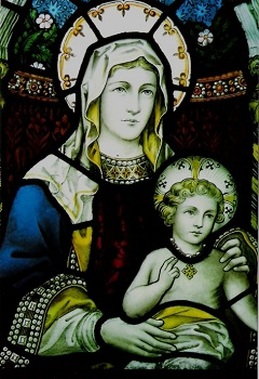 "Go in peace to love and serve the Lord".
These are the final words said by the priest in our main worship service. This is what underpins our Christian witness here at St Mary's Church in Runwell. We believe we are called to make a difference in the world in which we live - encouraging love, challenging those places where rights and needs are diminished and asking people to look again at the priorities in their lives.
With our fellow Christians, both in the other two Church of England Churches (
St Andrew's Church
and
St Catherine's Church
) and with others across the town, those who worship at St. Mary's Church seek to follow this through in our attitude towards others and the world.
Our main Sunday service is at 9:30 am and seeks to include people of all ages and of all backgrounds. We hope that you will find a place where you can be inspired to think, to pray and to be with others. We also have coffee, tea and a chat in the hall afterwards!

---

The Eucharist, the sharing of Christ in the bread and the wine, is central to our journey and the focus of our corporate understanding - God's great gift to us being remembered. Along with our main Sunday service we have two quieter and more simple celebrations on Tuesday evening and Thursday morning.

---
At St Mary's Church we have also held a tradition of meditative prayer and have recently introduced a Sunday evening (2nd Sunday of the month) service based upon the reflective style of the Taizé Community in France
There are a number of social events throughout the year, some specifically to raise money . . . .



Our infamous "Casino Night"



---

We welcome many people each year as they work through the rich pattern of life, in

Baptisms

,

marriage

and at funerals.

---

. . . . but mainly to enjoy the company of others.





Our wonderful Christmas Bazaar


---

The building is maintained by a group of willing volunteers and with generous giving from the wider community. The churchyard is still "open" (still used for burials) and is well cared for too.

---
Our church hall is a very convenient space opposite the church in Church End Lane and is available for hire and is the home to a number of classes and groups. For information about hiring the hall please see the hall pages for more details
St Mary's Hall
.